Last week you might have seen me share my post Three Reasons Why I'm Excited to Read The Divided Nation by Angela R. Watts.
I'm so happy to say that I read her book and it was awesome! I'm even more excited to say that I'm interviewing Angela today! YAY!
Come join us for our chat about romance, favorite couples, and awesome characters!
About the Book
WHEN THE NATION DIVIDES, THE INFIDELS MUST RISE.
The United States has fallen. Three years after the 2024 presidential election and the declaration of martial law, the nation is at war against itself. Gangs battle, civilians struggle for survival, and officials of the United Nations  thrive. West Johnston, heir to the most powerful ganglord in the country, refuses to continue the family legacy. But, in order to defeat his father, he must become him: bloodthirsty and willing to do whatever it takes for control.
West gains control by helping fellow gangsters, Nate and Simon, when they form an alliance with one of the last remaining townships in America. After years of surviving and winter fast approaching, Springtown is in desperate need of supplies from the two teenagers. When the town leader's daughter, Rene', is kidnapped by an unknown rival, Nate and Simon risk their reputations to save her and the town they now love. But without help from West, their rescue mission will fail.
Told in multiple bold, abrasive narratives, THE DIVIDED NATION steps into a future where brotherhood bonds must be stronger than iron to survive a broken world, and faith without courage is dust in the wind.
Let's Chat!
– Hi Angela! I'm SO excited to be chatting with you! For those who don't know you, can you share three words to describe yourself?
Thank you so much for having me, Laura, it is an honor. You're a huge inspiration to me! As for my three words… Believer, creative, steadfast. There are so many other words but, hey, that's what little ol' bios are for.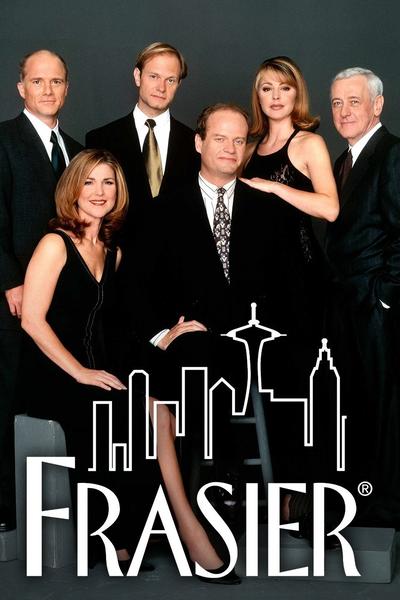 – Aw! That means so much! Know you're inspiring me too! <3 I discovered on your website that you are a professional movie quoter. I can't explain how excited that makes me as I am too, but with kid movies! LOL! What's a movie you've been recently quoting a lot?
I've quoted quite a bit of the sitcom Frasier lately. I also tend to quote The Goonies, since it is so iconic, and even can apply to my writing life ("Dead things, Mikey, dead things!"). Win win!
– I haven't seen that show in so long! Seinfeld use to be one of my favorite shows a few years ago. I found out you were a romantic at heart too. Sending air high fives! What's a couple you've recently been shipping, whether from books or movies (or both)? 
I ship soooo much that this is hard to narrow down. Haha! I've read a lot of books lately, and a few big ships are: Amy and Todd from the Crockett and Crane series by Kyle Robert Shultz. They're just… awful and perfect together.
Tris and Fern from The Girl Who Could See by Kara Swanson. EEEEP.
Movie wise, I haven't watched anything too recently, but I do ship Daphne and Niles from Frasier, since we're on the topic. So cute and funny!
– Aaahhh! I need to read both of those (and have them both on my Kindle)! So many congrats on the release of The Divided Nation! Talk about an intense read! Ahhh! But SO good too! Though I know we are not at war as a nation, but you really made an immersive world that felt very real.  Did you draw from any real life experiences to help bring the story to life?
I am honored to hear you enjoyed The Divided Nation, Laura! I did, in fact, draw many facets from the current state of our world. It is hard to ignore how divided our world currently is. Some people want to go to battle, some want to hide from the pain. My personal life experience is rather sheltered, but I have family in the Army and such, so I had a fair view point, even so. I researched history, talked to people, and dug deeper than the modern day news channels. All in all, I learned one thing that helped bring this novel to life… Seeing the numbers of lives lost in WWII doesn't matter to people. Numbers are just numbers. Seeing the scratch marks in the gas chambers and mounds of shoes? That's what makes people stop. Think. Feel. I tried my hardest to incorporate this fact within the novel, even if it is a dystopian… war, humanity, death… those never change.
– I think all your research and heart really shows. And I'll admit that TDN knows how to bring out some tear works with its intensity. *coughs* I might have almost cried a time or two. *coughs* Did you cry at any point during writing or editing this story?
Yes. Not a whole lot, compared to scenes that made me cry that happen later on in The Infidel Books, but I did cry while working on The Divided Nation. I just can't say when…
– Uh oh! Should I be worried?! LOL! 😉 I've heard on numerous occasions that most authors can't choose a favorite, BUT I wonder who you would want to hang out with for a day. Who's the lucky character to hang out with? What would you guys do?
Oh, gosh, I can't decide, either! I guess it would depend on my mood. My current mood is dying to get out, run away, and join Gideon on a con job. That would probably end terribly, though. Let's stick with the safe idea of having coffee with West Johnston, yeah? Someone has to give that guy a peaceful evening.
– Aw West could definitely go for a peaceful evening! (I agree that he totally needs it!) Also, I would totally do horrible on a con job with Gideon if I joined him. :p For my last question, you already know I'm shipping a certain two characters together. What are three ways I can bribe you in hopes of making sure they get together? 😉 
Keep reading! 😉 I've had many readers prod and beg over those certain two people… And not to spoil anything, but I think it'll end fine. I think…
Thanks once again! Be of good courage, y'all.
– YAY! I am so excited to hear that!! I think? Haha! Thanks so  much for chatting with me Angela! Can't wait for the next book!
About the Author
Angela R. Watts is a Christian fiction author who strives to glorify the Lord in all she does. She's a homeschooled highschooler living at Step By Step Sanctuary, Tennessee, though with Gypsy and Norwegian in her blood, she tends to travel. She's been writing stories since she was little, but also enjoys chores, painting, and watching sunsets.
Website — Facebook — Twitter — Instagram — Goodreads — Amazon Author Page