Today is extra the fun!
Not only am I sharing a "Three Reasons Why" video review, but I'm also interviewing the author behind said book!
YAY!
If you enjoy reading poetry, then truly you are in for a treat!
I'm sharing some reasons (and snippets!) why I think you should read Bethany A. Jennings's latest collection, This Poem Is A Weapon, but also chatting with her what food and/or drink her collection would be as well advice for those who would like to write poetry.
Come check it out!
About the Book
Your story
May start in darkness,
But there is never a page,
Never a line
Not penned in mercy
Written from faith and the personal war zones of loss and mental illness, these poems follow a journey of healing: hopes, dreams, agonies, and triumphs, all rising from the battlefield to glory.
Three Reasons Why You Read This Book
Let's Chat!
– Hi Bethany! I'm SO excited to be chatting with you! For those who don't know you, can you share three words to describe yourself?
So excited to be chatting with you too, Laura!! Thank you for having me! Oh man, just three words is always tough. How about: hopeful, spacey, resilient.
– I LOVE these!!! I realized just very recently that the last time we chatted on Unicorn Quester, was THREE years ago! Three years ago, you released Threadbare and we did an interview to celebrate its release. Now we're celebrating your latest release, This Poem Is A Weapon! Back then, did you have any plans or hopes to publish your poetry?
Back then it hadn't even entered my mind to publish my poetry! Poem writing was something I did on the side once in awhile, mostly to encourage myself privately; I rarely even posted poems online. I have a character who is a poet (Kevin Leansmith, the protagonist of The Kraesinia Trilogy) and I thought of publishing a small book of his poetry alongside the main book someday, but hadn't seriously thought of publishing my own in any formal way.
Then when I was working on my short story collection (Severed Veil: Tales of Death and Dreams) my initial plan to include twelve short stories became overwhelming, so I opted to pull a few stories from the collection and replace them with some of my poems. I was surprised at how well they were received! And based on that I started forming plans to put out a full collection. 🙂
– Ahhh! I had no idea that you wanted to publish a small book of Kevin's poetry alongside the main book! What a cool idea! And truly, I am SO grateful you have published your poetry. I know This Poem Is A Weapon was unlike anything I've read or expected! I was blown away by the rawness and hope of these poems. As a reader, I definitely felt ALL the things! How was your experience in writing and collecting these poems for this book?
I'm so glad the rawness and hope impacted you! <3
As I wrote in the author's note, many of the poems in the book came about due to a mental health struggle that hammered me in 2019. Although I already knew I wanted to publish a poetry collection, poetry became my main way of processing my emotions that year, and I started to produce far more than I had previously. I knew many of them would end up in the collection, but I never wrote any specifically FOR the book. I just…wrote poems. Constantly. And I wasn't sure where to stop. Finally I wrote the poem that inspired the title, and I just knew. It was time. I collected up all the poetry I'd written over that year and the best from years before that, and sifted through them all for the ones that best fit the themes I wanted the book to contain. Then I organized them into the sort of "flow" I wanted the book to have…that took forever! I was cutting and adding and rearranging poems up to the very end!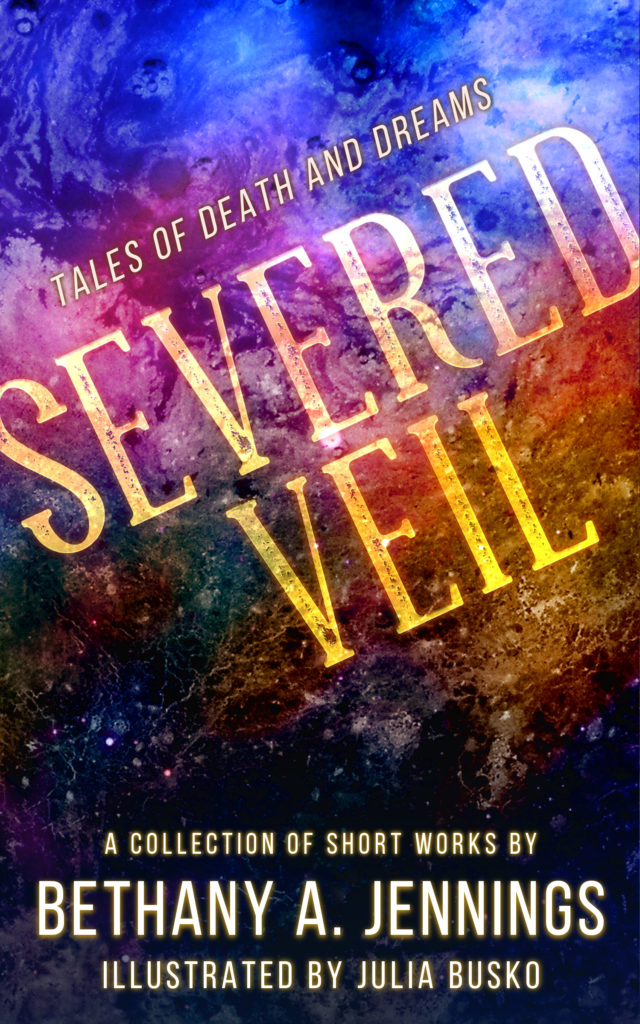 – I know you have inspired me to attempt more poetry in the past months! I didn't think poetry could capture my feelings on a deep level, but not only have your words shown this isn't true, but my experience too. There is something very powerful about writing a poem! Now, no way would I ask which of these poems are your favorite (because even as a reader that is SUPER hard to do), but if your book was a food item or dish, what would it be?
Oh wow, tough question! Maybe some kind of chicken, veggie, and rice bowl, where every bite is something different but all the flavors blend beautifully—it's an easy meal to eat, delicious but healthy, and in the end you feel satisfied and nourished. 🙂
– Ooooo that is perfect! And going with that, what about if your book was drink?
Going with the "tasty but also nourishing" theme, I'm going to go with a fruit smoothie! There's so much put into a smoothie, but it's quick, good for you, and sooo delicious.
– Yum! Now I want a fruit smoothie! LOL! For those who are wanting to become a poet or try their hand at poetry just for fun, what advice would you give?
Read your poetry out loud! There's a kind of rhythm to all poetry, free verse included, and I find that really helps me identify what "feels right." And when trying to express a concept, ask yourself, how can I say this in a way that is surprising or fresh? Personally I find that if what I'm writing feels "done before" I have to scrap it and start over. I want my poetry to arrest people where they stand and startle them into thinking! 🙂
– That is fantastic advice! Thank you so much for sharing! Lastly, I know from your reader group that you have been working on something new! What have you loved about this story so far?
Honestly, I love the chance to pour so much of my own mental health journey into a work of fiction. It's not something I'm ready to talk about yet, for myself or even within the book (some of that would be spoilers!), but it's my hope to bring awareness for the kinds of conditions I've been dealing with, and encourage others that they are NOT alone, and no matter how messed up they feel, they are LOVED, and there is HOPE. I love the power of fiction to reassure, comfort, and inspire, and to me this project feels uniquely situated to do those things… I don't know if it will, but Lord willing that is my aim, and it excites me very much. I also just adore these characters. Intensely so. They are like my babies, and despite all they go through, I just want them to be okay and I'm rooting for them through every scene!!
– Eeeepp! I have no doubts it will be and convey just that, sweet friend! I am also rooting for them and that they will be okay too! <3 Thanks so much for chatting with me Bethany! I'm so blessed to support you as an author and friend! 
About the Author
Bethany A. Jennings is a YA fantasy and poetry author of intense, lyrical words that reach the heart and pierce the darkness. In addition to her role as acquisitions editor and author liaison at Uncommon Universes Press, she also runs #WIPjoy, a popular hashtag game for authors. Born in SoCal, Bethany now lives in New England with her husband, four kids, zero pets, and a large and growing collection of imaginary friends.
Website — Facebook — Twitter — Pinterest — Instagram