Yay for more covers!
And for a special interview! 😉
A few weeks ago, I featured Emberhawk by Jamie Foley and LOVED it so much! I was overjoyed that Jamie was up for answering a few questions all about her latest release, but I'm also equally excited to be sharing her stunning cover of the second book in the trilogy!
Feast your eyes on Silverblood (and of course scroll down for Emberhawk and the super fun interview *winks*)!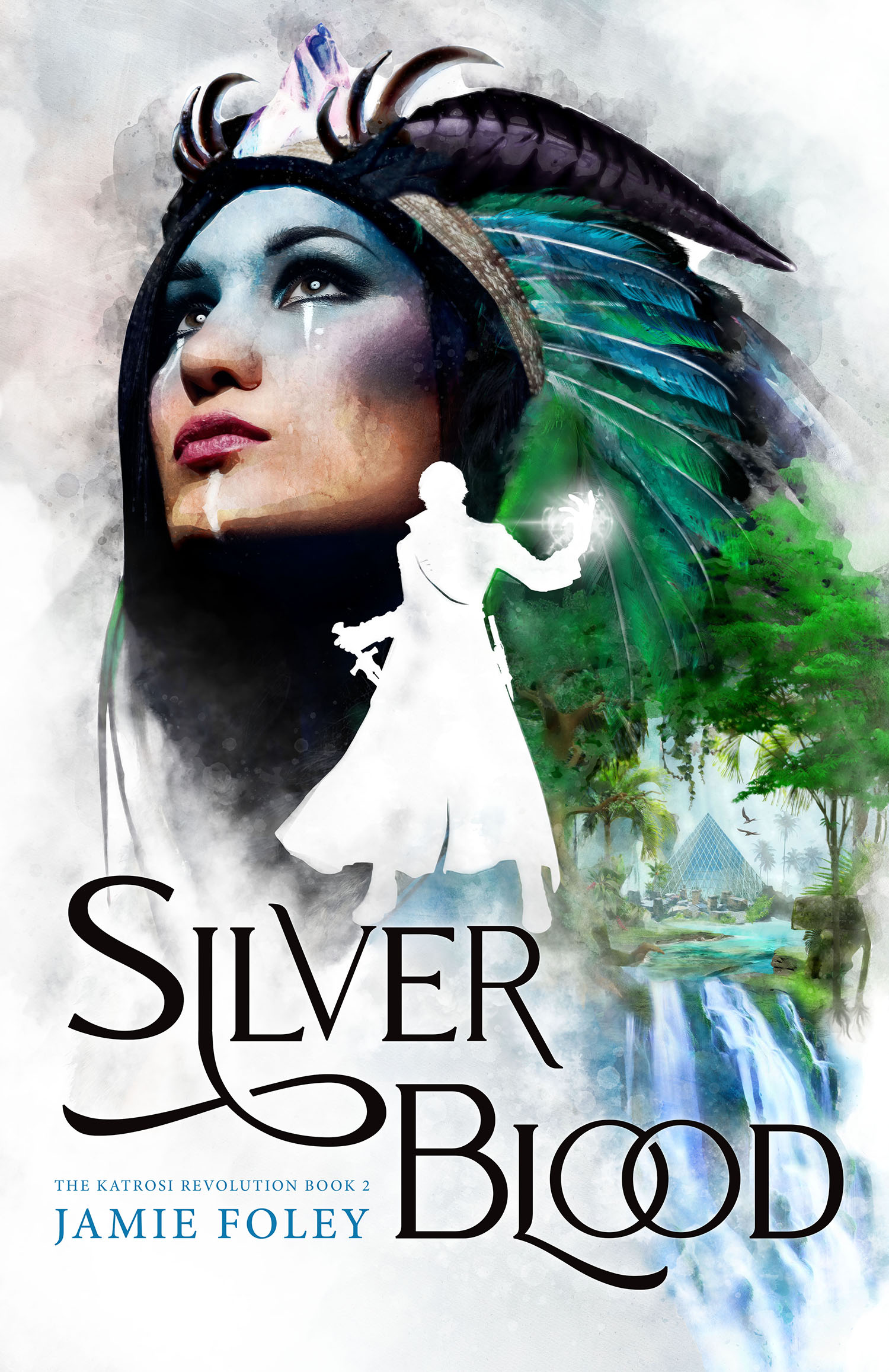 Available for Pre-Order on Amazon!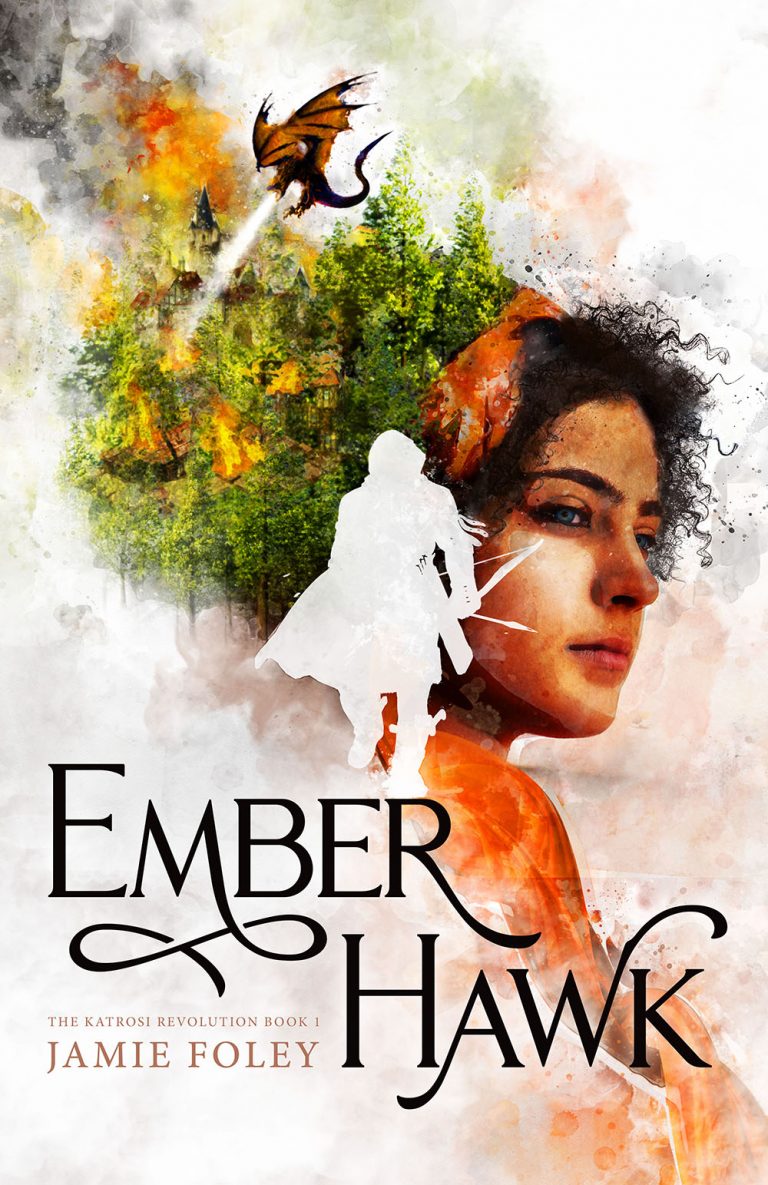 The elementals have decided they're gods, and humans are nothing but fuel for their fire.
A starving trapper.
Merciless drought withers Kira's ranch, leaving her family hungry—and desperate enough to cross the border into the forbidden forest to trap wild game.
But the forest is infested with tree-scorpions and giant cats that wield elemental invisibility, and they're hungry, too. When Kira mistakes one elemental creature for another, she ends up with the last thing she wants in her trap: an enemy soldier.
An invisible spy.
Ryon can't afford to be a prisoner of war. If the Malaano Empire extracts his secrets, the rumors of war will be confirmed—and the tribes stand little chance against the Empire unless they can put aside generations of bad blood for the sake of a Tribal Alliance.
When Ryon's escape leaves Kira injured and her livelihood in flames, Ryon must choose between aiding her… or returning to his chieftess with vital information. But can he survive the trek when an elemental pursues him for his rejected heritage?
A sacrificial princess.
Imperial Princess Vylia is given a powerful ancient stone as her wavesinger trials approach. But is the stone's whispering voice from the water goddess, or a masquerading elemental the creator god imprisoned millennia ago?
When Vylia's diplomatic mission to the tribal lands erupts in fiery revenge, she, Kira, and Ryon must work together to survive—or become pawns in the battle of the gods.
Amazon — Barnes & Noble — Book Depository 
Let's Chat!
– Hi Jamie! I'm SO excited to be chatting with you! For those who don't know you, can you share three words to describe yourself?
Techie southern mama. INTJ gamer, gardener, and artist. Evil unicorn with a Chick-fil-A addiction.
… How many words is that? Math isn't my thing.
– LOL! This. Is. Epic! And how did I not know about the evil unicorn?! You've been holding out on me, friend! 😉 I am internally squealing over here because I LOVED Emberhawk and SO pumped we get to chat about it today! It's sooooooo good! To celebrate you releasing and all it's awesomeness, how should we celebrate, BUT Emberhawk style. 😉 If we got thrown into your story world, how are we going to celebrate? 😀
At the Moon Festival! Fireworks enhanced with the fire element. Wavesingers performing water-dances. And honey drops and jomoco candy, of course!
– Ahhhh! Find me a portal and get me there ASAP please because that sounds amazing!! And speaking of that amazing story world, it's now making me break out in shivers over those man-eating tree scorpions. *shivers* Care to share the inspiration behind those creatures? (Please tell me they don't exist somewhere without my knowledge?! LOL!)
Ahhh, yeah. Thankfully the d'hakka, the giant half-spider, half-scorpion beasts that live in the Gnarled Wood are NOT real. At least, they don't live in Texas. I'm pretty sure.
They were inspired by the super-cool (and yes, super creepy) design of real scorpions, of which we have plenty in Texas. They scared me so much as a kid that I figured they'd add a great villainous environmental element to the story that the characters could easily team up to fight against, even when they hate each other. Who cares about political squabbles when you're being attacked by a giant tree scorpion, right?
– I do agree that scorpions can make epic villains (as per you've shown us *nervous laughter*)! Back onto "lighter" subjects however (LOL)! I am curious as to what kind of "form" you would take if you were an elemental like Felix. Maybe a fox? A mythical creature?
I'd be a mountain lion! But if I could be a mythical creature, I'd be a gryphon, hands-down. So maybe a flying mountain lion? Oh, and I'll take the fire element too. So how about a fiery mountain lion gryphon phoenix? Yeah, that's it. lol
– You would be EPICCCCC!! I've heard on numerous occasions that most authors can't choose a favorite, BUT I wonder who you would want to hang out with for a day. Who's the lucky character to hang out with? What would you guys do?
I have a strict policy against hanging out with my characters as most of them want me dead. But I might take my chances with Lysander. He makes wonderfully delicious tea when he's not assassinating people.
**Looks down at probably poisoned tea**
On second thought… I'd rather hang out with Lysander and Ryon's grandmother, "Granny Zelle," the former Queen Lyzelle of the Emberhawk Sovereignty. You'll meet her in book 2: Silverblood. 😉
– Yeah, better not drink that tea then! But I bet if that tea was NOT poisoned, it would be so good! And EEEEPPP! Silverblood is coming!! Granted, I realized you just released Emberhawk, but still! I can't wait!! What are three things you're looking forward to sharing with readers in this book?
I'm working hard on it! 🙂 Let's see, three things…
1. We'll get to visit the Emberhawk lands in Silverblood. Vibrant jungles, glass pyramids, black-sand beaches, and the palace of Quin'Zamar made of translucent gold… It'll be a sort of vacation escapism and I can't wait!
2. The stakes are higher and the politics more complicated as the conflict between nations and tribes heats to boiling. The added tension that this will place on our heroes–the delicacy of difficult situations and questionable loyalties–should make for conflicting emotions and delicious feels. If you're a Game of Thrones fan, you're in for a treat (but a clean one!).
3. Four new side-characters (one of them a pet mythical creature) will add new layers of spunk, charm, and darkness to the series. One of them might be the aforementioned Granny Zelle, who has a very special and hilarious relationship with her grandsons that I think readers will enjoy.
I hope y'all will enjoy Silverblood as much as I'm enjoying writing it!
– *intense breathing* I. Need. This. ASAP. Jamie. *tries to take deep breathes* I am very pumped for Silverblood! Lastly, because I couldn't stop gushing how Ryon was a distant cousin to Zuko, who is your favorite character from Avatar: The Last Airbender? 😉
Well, Zuko, naturally. 😉
– LOL! I love it!! Thanks so much for chatting with me, Jamie! I can't wait to read Silverblood next!
You're so welcome! Always a pleasure. 😉 <3
About the Author
Jamie Foley loves strategy games, home-grown berries, and Texas winters. She's terrified of plot holes and red wasps.
Her husband is her manly cowboy astronaut muse. They live between Austin, TX and their family cattle ranch, where their hyperactive spawnling and wolfpack can run free.
Website — Facebook — Instagram